Rebecca Townsley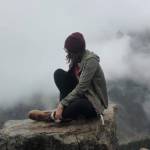 Rebecca holds a Master of Arts degree in counselling psychology from Yorkville University and is a qualifying Canadian Certified Counsellor. Rebecca practices Acceptance and Commitment Therapy. Rebecca is passionate about working with survivors of family violence and has been working with survivors for several years. Rebecca believes in providing an empathetic and non-judgmental space for anyone who has experienced violence to be heard and supported. Rebecca enjoys bringing art and mindfulness into sessions.
When not in the office Rebecca can be found exploring the outdoors with hikes or camping trips. Rebecca often spends her time at home trying to keep her growing plant jungle alive, baking, reading, and working on creative projects.
Subscribe to our newsletter to get the latest updates and upcoming events.
Led by the passion and vision of a small team, Riseup was established in 2007 to help support women affected by domestic abuse in the greater Leduc community. Beginning with a handful of counselling sessions and a small support group in a home office, the initiative grew quickly as the true scope of the need presented itself. Riseup Society Alberta has now transformed into an organization that provides counseling to men and women struggling with the effects of intimate partner violence regardless of their area of residence.
Monday: 8:30 am – 4:30 pm
Tuesday: 8:30 am – 4:30 pm
Wednesday: 8:30 am – 4:30 pm
Thursday: 8:30 am – 4:30 pm
Friday: 8:30 am – 4:30 pm