OUR VISION
Riseup Society Alberta exists so that those who have or are experiencing intimate partner violence, gain support, are empowered, and realize hope.
OUR VALUES
Equality, Empowerment, Compassion, Accessibility, Innovation, Excellence, Education, and Collaboration.
OUR MISSION
Riseup Society Alberta brings hope and healing to those who have or are experiencing intimate partner violence and educates and empowers communities to end that abuse.
Ryley Miller
Ryley is a Canadian Certified Counsellor. She holds a Bachelors degree in Criminology and a Masters degree in Counselling Psychology. Outside of her own therapy practice, she has a wide range of experience working in the social services field. Some of her professional endeavors include, working with adults with developmental disabilities and community corrections. She volunteered with Riseup Society during her youth, and as a practicum student during her undergraduate degree. Ryley grew up in Leduc and now lives here again with her family.
Board Members listed below are current as of September 2022



Michele Douglas
Chair




Nadine Leming
Vice Chair




Leanne Fischbuch
Director




Amanda Delorme
Director



Alexis Forbes
Treasurer




Hunter Gates
Director




Jen Aspelund
Director




Bryce Laveck
Director



Patricia Edwards
Director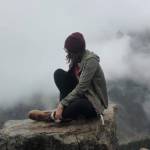 Rebecca
Rebecca holds a Master of Arts degree in counselling psychology from Yorkville University and is a qualifying Canadian Certified Counsellor. Rebecca practices Acceptance and Commitment Therapy.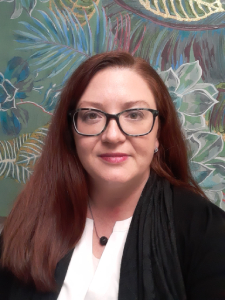 Oksana Atwood
Oksana has worked in mental health for over 8 years and uses an interdisciplinary and creative approach. She will soon hold a degree in Psychotherapy and Spirituality (MPS)
Individual and Group Counselling
Riseup offers individual counselling to those who have experienced the trauma of domestic violence and abuse in an intimate partner relationship. Any form of abuse has the potential to have a deep and long term effect on someone's ability to live life fully. Unravelling the complexities is difficult, and often requires the help of a trained and caring counsellor. Riseup Counsellors specialize in the area of family violence and abuse.
Psychoeducational Programming
Riseup offers psychoeducational programming on the topic of intimate partner violence to educate, spread awareness, and to ultimately help decrease its prevalence. Programming can be delivered to community groups, businesses, and anyone wanting more information on the topic.