OUR VISION
Riseup Society Alberta exists so that those who have or are experiencing intimate partner violence, gain support, are empowered, and realize hope.
OUR VALUES
Equality, Empowerment, Compassion, Accessibility, Innovation, Excellence, Education, and Collaboration.
OUR MISSION
Riseup Society Alberta brings hope and healing to those who have or are experiencing intimate partner violence and educates and empowers communities to end that abuse.
Ryley Miller
Ryley is a Canadian Certified Counsellor. She holds a Bachelors degree in Criminology and a Masters degree in Counselling Psychology. Outside of her own therapy practice, she has a wide range of experience working in the social services field. Some of her professional endeavors include, working with adults with developmental disabilities and community corrections. She volunteered with Riseup Society during her youth, and as a practicum student during her undergraduate degree. Ryley grew up in Leduc and now lives here again with her family.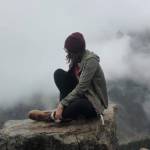 Rebecca Townsley
Rebecca holds a Master of Arts degree in counselling psychology from Yorkville University and is a qualifying Canadian Certified Counsellor. Rebecca practices Acceptance and Commitment Therapy.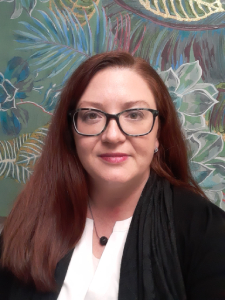 Oksana Atwood
Oksana has worked in mental health for over 8 years and uses an interdisciplinary and creative approach. She will soon hold a degree in Psychotherapy and Spirituality (MPS)
Subscribe to our newsletter to get the latest updates and upcoming events.
Led by the passion and vision of a small team, Riseup was established in 2007 to help support women affected by domestic abuse in the greater Leduc community. Beginning with a handful of counselling sessions and a small support group in a home office, the initiative grew quickly as the true scope of the need presented itself. Riseup Society Alberta has now transformed into an organization that provides counseling to men and women struggling with the effects of intimate partner violence regardless of their area of residence.
Monday: 8:30 am – 4:30 pm
Tuesday: 8:30 am – 4:30 pm
Wednesday: 8:30 am – 4:30 pm
Thursday: 8:30 am – 4:30 pm
Friday: 8:30 am – 4:30 pm